Meet the Team
Doctors
Dr Anna Hunter (She/Her)
MBChB, FRCGP, DSRH (Qualified Manchester 1999)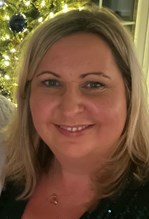 Anna Hunter grew up in Crosby and went on to study medicine at the University of Manchester, qualifying in 1999. She then practised as a junior doctor in Manchester and Blackpool before moving home to Liverpool.
After working in hospitals for some years, Anna qualified as a GP in 2004 and joined the Strand Medical Centre in 2005, becoming a partner the following year.
Her special interests are women's medicine and sexual health and the care of transgender patients. She also runs the intra-uterine and contraceptive implant service at the practice.
Anna is married with three children. 
Dr Massimo Gozzelino (He/Him)
MD, T(GP) MRCGP, DTM&H (Qualified Italy 1996)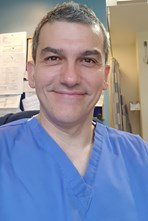 Massimo Gozzelino was born in Torino, Italy in 1970, he graduated from Universita' di Torino in 1996.
Following a Diploma in Tropical Medicine at Liverpool School of Tropical Medicine he worked in primary care in Angola, as a medical officer and field team leader for the international organisation Medicins Sans Frontieres.
Massimo completed his vocational training scheme in General Practice in Italy in 2002.In December 2004 he joined this practice and became a partner in April 2007.
He has a special interest in Addiction Medicine, which he still practices on a part time basis.
Massimo has three children. 
Dr Katie Wilson (She/Her)
MBChB Hons, MRCGP (Qualified Liverpool 2010)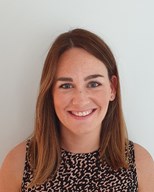 Katie Wilson grew up in Southport and studied medicine at the University of Liverpool, graduating in 2010. 
She went on to complete her foundation and GP training in the Southport and Liverpool area, qualifying as a GP in 2015.
Having undertaken a placement as a GP trainee at the Strand Medical Centre in 2013, she returned to the practice in 2018 and became a partner in May 2019. She has an interest in women's health.
Katie lives locally with her husband and son.
Katie is the practice breast feeding champion.
Dr Chelsea Leung (She/Her)
MBChB, MRCGP, DRCOG (Qualified Manchester 2017
Chelsea Leung grew up in Southport and went on to study medicine at the University of Manchester, graduating n 2017.
She completed both her Foundation and GP training within the North Liverpool area, before qualifying as a GP. 
She joined the Strand Medical Centre in 2022.
Nurses
Practice Nurse Mary Shaw RGN (She/Her)
Mary joined our team in 2015. She has been a practice nurse for over 20 years. She heads the childhood immunisation and travel vaccine clinic as well as the cervical cytology screening programme. Practice Nurse Amanda Crellin RGN (She/Her)Amanda first joined the practice back in 2015 as a Health Care Assistant.  She left in 2020 to fulfil her ambition to become a registered Nurse.  She qualified in 2023 and recently joined the practice.
Health Care Assistants
Lisa Christian (She/Her) and Helen McGarry (She/Her) see our new patients for a health check on joining the practice and conduct numerous other tasks including blood pressure monitoring, weight management, lifestyle advice and phlebotomy. 
District Nursing Team
Our District Nursing Team are based at Bootle Health Centre. Their telephone number is 0151 247 6000
Other Health Professionals
Midwives - A team of Midwives are attached to our practice to look after our pregnant patients. Health Visitors - are based in Netherton and you can contact them on 0151 247 6147
Admin Staff
Practice Manager
Jane McGimpsey
(She/Her) Jane is the Practice Manager and is responsible for the day to day management of the practice, contracts, rotas and payroll. She is happy to help with any non-medical queries or suggestions you may have to help improve the running of the practice.  She is also responsible for our complaints procedure.  
Receptionists
Our Receptionists
Anne, Karen, Abi, Andrea, Viv, Alma, Georgia and Fran
are led by the Reception Manager
Mandy
. They are are all trained to assist you by arranging appointments and dealing with your enquiries.  Any information you give to any member of staff is treated in absolute confidence. Additional administration support and is provided by
Annie
.